Naming
Brand Strategy
Brand Story
Website Copy
Promotional Copy
OVERTURE is a 55-seat supersonic passenger jet designed to go Mach 2.2. An overture is an introduction, in music and now in flight. Considering this will be Boom's first commercial aircraft, it says this is just the beginning. The name also has "over" in it, signaling that the jet will literally be 30,000 feet above the competition.
What we did
We worked with Boom's senior leadership team alongside our design partner, Manual, to develop a unified communication strategy, a name for the jet, and a series of writing deliverables to bring Overture to life on the Boom website, in print, and at trade shows.
What was the deal with…
Trademark
Fairly easy because not a lot of people make airplanes and most people who do name them alphanumerically or after birds of prey.
The decision
We took 4 names into deep legal screening with Boom's trademark counsel. All names passed the test. In the end, Overture was the CEO's favorite name.
Granular
Hi-res risk assessment
GRANULAR is an insurance subsidiary of Verily. They play a critical role in the ecosystem of employer health insurance, using precision and predictability to better understand risk and protect against catastrophic losses. The name is a direct reference to how essential granularity is in the kind of protection they offer.
What we did
We worked closely with the executive team at a critical juncture. They were getting ready to make a big announcement when they found out they could no longer use the name they had. It just wasn't legally viable. There was a lot of affection for their previous name, but everyone saw this project as an opportunity to really speak to precision in an ownable way.
What was the deal with…
Trademark
All names were put through our preliminary legal screening process, alongside an in-depth clearance with their team's legal counsel.
URL
The URL was not a primary factor in the decision making process. With the built in modifier insurance, it was no problem securing the domain name.
The decision
Granular was one of several names that made it through the process with broad support from the team. There was a clear decision maker in the process, which ultimately goes a long way toward getting any team across the finish line.
Trace Element
Make different
TRACE ELEMENT is a Dallas-based branding and design studio created by Jeff Barfoot and Lindsey Phaup. The name suggests how the studio works behind the scenes with a client, helping the larger brand identity take shape.
What we did
When we began the project, Jeff and Lindsey were transitioning away from a large advertising and branding firm to venture out on their own. We had worked with both of them on projects for their own clients, but this one would be a bit more personally meaningful.
What was the deal with…
Trademark
We conducted a preliminary screening in the US, Canada, and Mexico to avoid trademark conflict in the territories where they planned to operate.
URL
The client understood that a good name comes before a good URL, although they were able to acquire the .com.
The decision
The team had worked with us many times over many years, so they knew and trusted our creative process. This solid relationship allowed us to come to a consensus when it was time to narrow down the names to a list of contenders.
Eero
Home is where the Wi-Fi is
Naming
Naming Architecture
Product Naming
EERO was the first wireless router to bring design sensibilities to setting up and using a Wi-Fi network. The name Eero, inspired by the life and work of architect and designer Eero Saarinen, positions the product as an extension of the hearth and home.
What we did
We worked with the founding team to develop a name for the company that could also work as the name of their product. Years later, we worked with their marketing team to develop a strategic naming architecture for their expanding product line.
What was the deal with…
Trademark
Their placeholder name when they first came to us had trademark challenges. It also didn't quite work with their positioning. We conducted preliminary trademark screening in the U.S. and the deeper legal clearance was conducted by their legal counsel.
URL
While it was not a driving factor in our process, they were able to acquire eero.com
The decision
If given the right conditions, the unexpected always seems to find a way. In this case? The CEO happened to attend elementary school in a building designed by none other than Saarinen himself.
Whereby
Live/work/wherever
WHEREBY is a video product that gives people the freedom to work from wherever they live best. The name embodies the same principles the team lives by. Whereby is an adverb that essentially means "by which"—it's the means, or the method. It's a real word, albeit not one that's common in everyday language—a sweet spot for a name that you can own that still means something. Here, we also get a direct association with location, reiterating the concept of remote work.
What we did
We worked directly with the leadership team of the company, formerly called Appear.in. Up against trademark litigation they could no longer fight, it was time to change the name to something new—something that could also signal the company's evolution and maturation.
What was the deal with…
Trademark
Trademark was incredibly important. While the company is based in Norway, they operate in a number of countries globally where they'd need to protect their brand name for the future.
URL
While a dot com was not the priority, it was a very-nice-to-have.
The decision
There were a number of names that the team felt had potential to carry the brand into its new chapter. Ultimately, a combination of the positioning, trademark landscape, and URL options brought Whereby into first place.
Oda
Groceries for the 21st century
ODA is an online grocery store with a massive selection and great prices, making it easier for families to gather around the table. The name Oda comes from the idea of an ode, and the dedication to a life well-lived. As both a given name in Norway and the word for lyric poetry across many Romance languages, it's a name that connects to their roots and their future.
What we did
We worked in close collaboration with a small team within the company formerly known as Kolonial. With plans to expand beyond Norway, the company's leadership had discovered that the name didn't work well in other countries and cultures. They were excited to select a name that could continue to grow with them. The timing of our project coincided with a rebrand, led by Design Studio in London.
What was the deal with…
Trademark
All names were screened in a dozen countries, prioritized by the client for near-term and long-term expansion.
URL
Though the URL was not a priority, it was a factor in the final decision. They were able to secure both the .com and the .no.
The decision
After three rounds of naming, there were a handful of top contenders. At this point, deeper legal clearance was conducted, along with linguistic and cultural considerations in countries across the EU. The core team at Oda not only worked well together, they were also incredibly decisive.
Chuck's Takeaway
Order Up
We like the classic feeling of a sandwich shop with the proprietor's name on it: Ted's, Rhea's, Michael's, Kelly's. If we stopped with "Chuck's" there would be a chance of going unnoticed so we wanted to modify the name with something ownable that wasn't just window dressing. "Takeaway" fits the bill by setting an expectation and an attitude.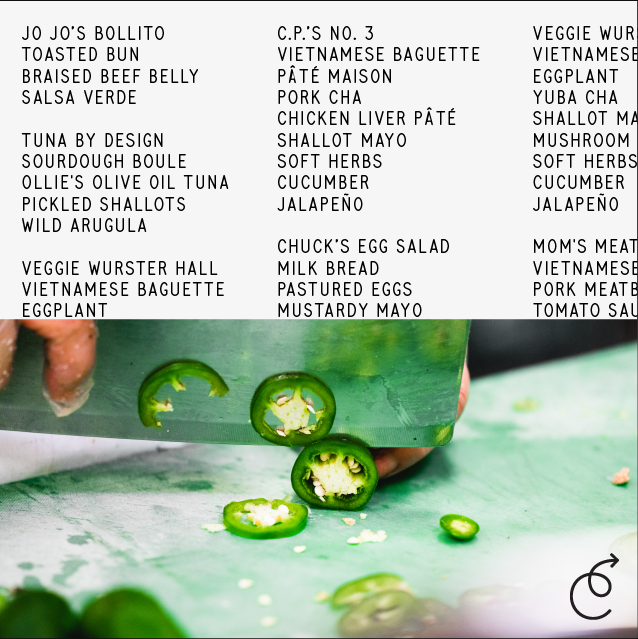 What we did
We worked with Charles Phan and the leadership team at Slanted Door Group to name a neighborhood sandwich shop in San Francisco's Mission District that's attached to Slanted Door's commissary. Chuck was Charles' nickname in college and Takeaway lets you know that there isn't much room for seating. Simple enough.
What was the deal with…
Trademark
We conducted a preliminary trademark screening in the US. Restaurants are notorious for common law conflicts so deeper legal screening was important as well.
URL
URL wasn't a driver of the project because these are physical restaurants that are part of an existing restaurant group. Chuckstakeaway.com was available.
The decision
We worked alongside design partner Moniker to bring these names to life. Chuck's happened really fast because an opening date was set. When we presented the name it got the strongest reaction from almost everyone.
Mineral
Machine learning goes agrarian
MINERAL is a foundational building block of life—it speaks to the necessity of the computational agriculture platform the team is building. It also suggests the nutrients and rich soil needed to grow healthy crops. Finally, Mineral is about data collection and the resulting insights of that information.
What we did
We worked directly with the leadership team in order to understand the challenge, the competitive landscape, and the roadmap. This put us in a position to figure out how we could have the most impact and lead into a story the team would be proud to tell. Working with the Mineral team was a dream project for us.
What was the deal with…
Trademark
While incubated at X, the name needed the ability to stand on its own and be registered. Hardware and software always make trademark difficult but the specific agricultural application here made finding a registrable name less arduous.
URL
Not a driving factor here. If Alphabet uses abc.xyz, their subsidiaries aren't going to be stubborn about dot coms.
The decision
Mineral was presented in our second round of work. While the name quickly rose to the top for the team, we kept the focus on a small group of contenders until we were all certain Mineral was cleared legally.
Wild Common
Nothing added, nothing lost
WILD COMMON imbues the raw elements of nature with a sense of community and gathering. The name captures the essence of what the founder was inspired to create with his line of tequilas and mezcals—a near-spiritual connection to the products conjured from the earth. It was important that his brand not feel aggressive or gimmicky, as he wanted to speak to active, driven people who care about the products they bring into their lives—and their bodies.
What we did
Our team developed names that reflected his commitment to growing a sustainable business, working with a team of mindful experts, and creating a fresh line of additive-free agave spirits.
What was the deal with…
Trademark
Wild Common had made it through our preliminary screening and cleared deep legal clearance as well.
URL
Longer names tend to make for easier URL acquisition, and the team was able to purchase wildcommon.com.
The decision
Wild Common was the favorite out of a group of three finalists. It made a strong impact and remained memorable and interesting. Ultimately, its pleasant blend of natural and communal themes made for a well-balanced name. 
ATMOS is environmental. It places you at the scene and makes you swear you're really there. The name is atmospheric for a reason. Dolby wanted to move past the linear and logical system that brought us 5.1, 7.1, and 10.1 to a system where sound could come from anywhere—just like the real world. Our job was to name that feeling.
What we did
We worked with Dolby's senior leadership team in San Francisco to position and name the strategic move away from their long-standing X.1 naming architecture.
What was the deal with…
Trademark
Names were screened domestically and internationally.
The decision
We took 3 names into deep legal screening with Dolby's trademark counsel. Atmos was the top contender at Dolby and A Hundred Monkeys.
Inside Weather
Furniture that fits
A playful contradiction in terms, INSIDE WEATHER asks interesting questions: If being inside is supposed to protect you from the elements, what sorts of weather patterns exist indoors? Can a bedroom be dark and stormy? What makes a living room feel bright and sunny? The name uses weather to talk about the environment and mood you can create indoors with smart, stylish furniture.
What we did
We worked with the founding team to develop a name for their new furniture business that offered the variety and choice of made-to-order with the timelines of, say, Amazon.
What was the deal with…
Trademark
Four names went into legal screening with their counsel. The team prioritized two names which both cleared.
URL
Longer names always make for easier URL acquisition.
The decision
Inside Weather was a dark horse. It was well received initially but barely snuck into contenders. The name picked up steam from there and was the top choice going into their final legal checks.
MIRO is an excuse to think of your workday as a collaborative canvas. Derived from Joan Miró, the Spanish painter and sculptor who painted bright, bold murals of surreal amoebic forms. His vibrant, energetic work was a perfect metaphor for bringing ideas to life. Miro can also be considered as an empty vessel name with a connection to the Spanish word for "look" or "watch."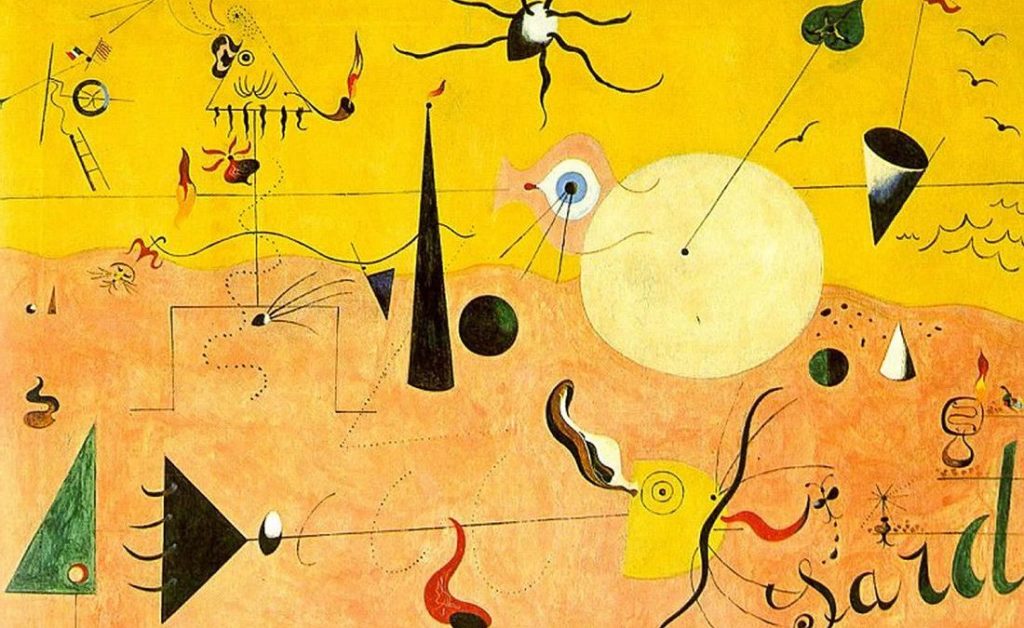 What we did
When we began the project, Miro (then RealTimeBoard) had offices in San Francisco, Amsterdam, and Perm. We were lucky to be able to meet with the majority of the team in San Francisco to demo the product and work through our intake process. The team wanted a short, unmistakable name that spoke to creativity and visual collaboration.
What was the deal with…
Trademark
Names were screened in the US and EU.
URL
Not a project priority but the team was able to acquire miro.com
The decision
After legal review, we met with the leadership team in San Francisco and worked through the final contender names one by one. It rarely happens this way but we actually made a decision as a group, in the room.
Figure 1
Skincare down to a science
FIGURE 1 (stylized as Fig. 1) is a skincare brand borne out of a commitment to the scientific method. The name is a reference to, well, reference—specifically graphs or images in an academic text. Figure also alludes to the human face as well as the simple logic of figuring something out.
What we did
We interviewed their team, which included (but was not limited to) an esthetician, a Chief Medical Officer, and a Head of Chemistry—essentially the Avengers of skin health. This told us everything we needed to know about this group's priorities, and ultimately, the ideal naming territory.
What was the deal with…
Trademark
The beauty space is incredibly crowded, but this client was eager to deviate from all of the "clean science" tropes and beauty cliches. We conducted a preliminary ™ screening in the U.S. and passed with flying colors.
URL
URL was not a driving factor here (they were prepared to use suffixes like "beauty" or "skin"), but they were ultimately able to acquire fig-1.co.
The decision
Figure 1 was one of many favorites from the first round of naming. In our second round, we explored more names like it, eventually arriving at a strong list of six contenders. In our minds as well as theirs, Fig. 1 was a clear frontrunner for its multilayered meaning and its undeniably appealing brevity.
Heyday
Technology, but make it fashion
HEYDAY is Target's in-house brand of tech accessories. The name speaks to the ability for the brand to capture an individual's sense of style. This is a name that says tech accessories have just as much to do with fashion as they do with electronics.
What we did
We worked closely with the brand team at Target, alongside the design team at Collins, to develop and present a wide range of names that were energetic, playful, and bold.
What was the deal with…
Trademark
We worked closely with Target's in-house counsel to conduct legal screening on all names shared with leadership.
The decision
The leadership team made the decision based on a variety of factors both creative and strategic.
Gradient
Comfort is a spectrum
GRADIENT is the answer to the window AC units of yesteryear: the thunderous, leaky, inefficient eyesores that dot the skies of every major city. Beyond heating and cooling, Gradient is about holistic comfort. It's a name that captures the flexibility and fluidity of this low-carbon AC unit, which blends into its environment as easily as a window sill.
What we did
We interviewed their CEO, CTO, and Head of Product to understand the impact of this system on an individual's environment, and the environment. While there was still some love for the original name (TREAU—or, Thermodynamics Rules Everything Around Us), we delivered the final name after just one round of naming.
What was the deal with…
Trademark
We conducted a preliminary trademark screening in the US, and Gradient came back with only minor potential conflicts. After deeper legal clearance, they were able to move forward with registration.
URL
URL wasn't a driver of the project, and the team was open to prefixes and suffixes. They were able to secure gradientcomfort.com.
The decision
Initially, Gradient wasn't a frontrunner—but after sitting with it for a few weeks, they couldn't imagine any other name. A good legal screening and some positive peer feedback helped seal the deal.