Good names make you feel something
They get a reaction, whether it's a wry smile or a raised eyebrow.
This reaction creates an opportunity for you to show people the difference you can make in their lives.
A name is a small package.
A word, a short phrase at most. There's a natural tendency to try to pour everything into a name, but the reality is it won't all fit. Words only have so many definitions. We spend a lot of our energy on projects figuring out what a name is best suited to communicate. This is an exercise in distillation. We work to understand the opportunity, the competition, the territory, the context, the other elements of the brand, in order to learn how the name can be most impactful.
Naming is a process.
It's a convenient fantasy to say that you'll know the right name when you see it, but after doing this for more than 30 years, we can confidently say it doesn't work that way. A lot of factors go into selecting a name and it's our job to make sure they're properly weighted, and addressed in the right order. Factors like trademark, URL, and cultural screening have an important role to play. Incorporated at the right time, they make sure names check all the right boxes without compromising creativity.
Naming is an exercise in embracing the subjective.
The whole point is to stand out but people are so afraid of making a mistake that they test and second guess names to death. There are no sure bets in naming and no amount of focus groups will make the answer obvious. This is because names are living things. They take on meaning as people experience your brand over time. Learning how customers feel about names without real world context isn't useful information. Besides, do you think names like Virgin Atlantic or Teenage Engineering would survive market testing?
Naming Case Studies
Mineral
Machine learning goes agrarian
There's a lot to dig into with this name. First, MINERAL is a foundational building block of life—it speaks to the necessity of what the team is building. It's also about data collection and the resulting insights of that information. Finally, it suggests the nutrients and rich soil needed to grow healthy crops.
What we did
We worked with the leadership team in order to understand the challenge, the competitive landscape, and the roadmap. This put us in a position to figure out how we could have the most impact and lead into a story the team would be proud to tell. Working with the Mineral team was a dream project for us.
What was the deal with…
Trademark
While incubated at X, the name needed the ability to stand on its own and be registered. Hardware and software always make trademark difficult but the specific agricultural application here made finding a registrable name less arduous.
URL
Not a driving factor here. If Alphabet uses abc.xyz, their subsidiaries aren't going to be stubborn about dot coms.
The decision
Mineral was presented in our second round of work. While the name quickly rose to the top for the team, we kept the focus on a small group of contenders until we were all certain Mineral was cleared legally.
MIRO is an excuse to think of your workday as a collaborative canvas. Derived from Joan Miró, the Spanish painter and sculptor who painted bright, bold murals of surreal amoebic forms. His vibrant, energetic work was a perfect metaphor for bringing ideas to life. Miro can also be considered as an empty vessel name with a connection to the Spanish word for "look" or "watch."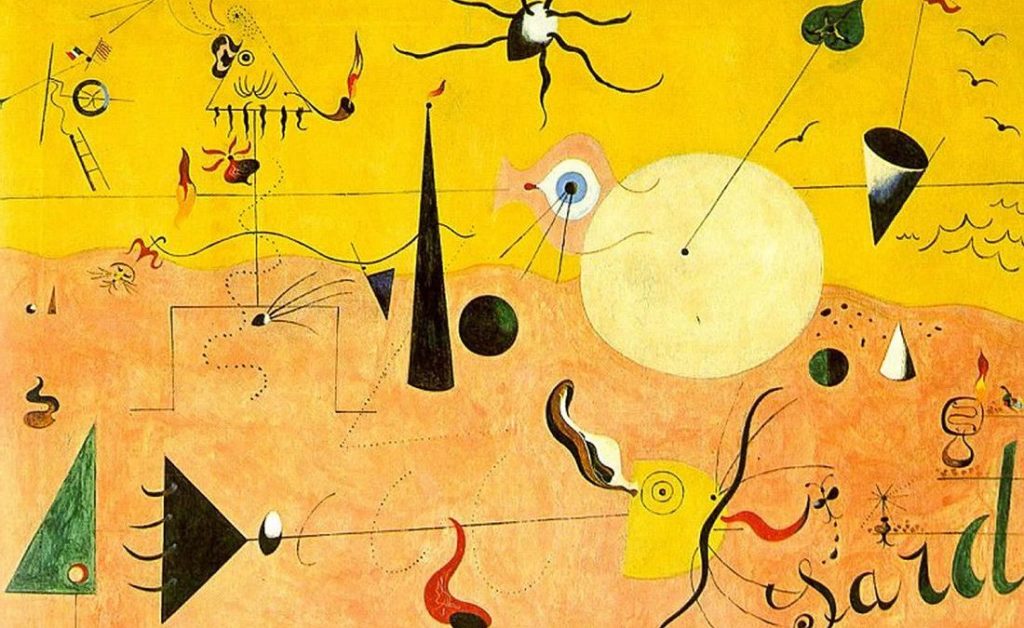 What we did
When we began the project, Miro (then RealTimeBoard) had offices in San Francisco, Amsterdam, and Perm, Russia. We were lucky to be able to meet with the majority of the team in San Francisco to demo the product and work through our intake process. The team wanted a short, unmistakable name that spoke to creativity and visual collaboration.
What was the deal with…
Trademark
Names were screened in the US and EU.
URL
Not a project priority but the team was able to acquire miro.com
The decision
After legal review, we met with the leadership team in San Francisco and worked through the final contender names one by one. It rarely happens this way but we actually made a decision as a group, in the room.
Standard Deviant
Just add beer
Paul Duatschek had worked in biotech for ten years before he started applying his scientific method to homebrewing. When he showed up at our studio on his motorcycle with a bag full of beers, we got right to work. Standard Deviant works on a lot of levels. It speaks to science in a playful, almost mischievous way. On top of that, it captures the spirit of the brewing style: classic, with a little something extra that makes them unusual.
What we did
We worked directly with Paul to name a brand that could house his many experiments in the world of beer. Years later, with a brick and mortar location in the Mission, the name (and the beers) are tasty as ever.
What was the deal with…
Trademark
The quirks of trademark classification mean you have to look at beer, wine, and spirits, while also watching out for producers, distributors, bars, and restaurants. So it's a very crowded scene.
URL
One of the things we loved about Standard Deviant was the way it played with the suffix "Brewing." URL problem solved.
The decision
There were a number of names that hit the mark we were aiming for: scientific, playful, with a sense of action and adventure. Ultimately, when it came to making a decision, it was pretty clear that Standard Deviant was the strongest name on the table. Luckily, we had the relationship with Paul to tell it to him straight. The rest is cold, sweet history.
Eero
Home is where the Wi-Fi is
Naming
Naming Architecture
Product Naming
EERO was the first wireless router to bring design sensibilities to setting up and using a Wi-Fi network. The name Eero, inspired by the life and work of architect and designer Eero Saarinen, positions the product as an extension of the hearth and home.
What we did
We worked with the founding team to develop a name for the company that could also work as the name of their product. Years later, we worked with their marketing team to develop a strategic naming architecture for their expanding product line.
What was the deal with…
Trademark
Their placeholder name when they first came to us had trademark challenges. It also didn't quite work with their positioning. We conducted preliminary trademark screening in the U.S. and the deeper legal clearance was conducted by their legal counsel.
URL
While it was not a driving factor in our process, they were able to acquire eero.com
The decision
If given the right conditions, the unexpected always seems to find a way. In this case? The CEO happened to attend elementary school in a building designed by none other than Saarinen himself.