At A Hundred Monkeys we make every word count. From naming to brand messaging, our expertise is distillation.
We believe human attention is a resource worth earning and respecting. We use language to draw people in.
We are a Berkeley, California-based naming and writing studio. Since 1990, we've kept busy working with passionate people who can embrace creativity without being assholes. So far, so good.
Mineral
Machine learning goes agrarian
MINERAL is a foundational building block of life—it speaks to the necessity of the computational agriculture platform the team is building. It also suggests the nutrients and rich soil needed to grow healthy crops. Finally, Mineral is about data collection and the resulting insights of that information.
What we did
We worked directly with the leadership team in order to understand the challenge, the competitive landscape, and the roadmap. This put us in a position to figure out how we could have the most impact and lead into a story the team would be proud to tell. Working with the Mineral team was a dream project for us.
What was the deal with…
Trademark
While incubated at X, the name needed the ability to stand on its own and be registered. Hardware and software always make trademark difficult but the specific agricultural application here made finding a registrable name less arduous.
URL
Not a driving factor here. If Alphabet uses abc.xyz, their subsidiaries aren't going to be stubborn about dot coms.
The decision
Mineral was presented in our second round of work. While the name quickly rose to the top for the team, we kept the focus on a small group of contenders until we were all certain Mineral was cleared legally.
Oda
Groceries for the 21st century
ODA is an online grocery store with a massive selection and great prices, making it easier for families to gather around the table. The name Oda comes from the idea of an ode, and the dedication to a life well-lived. As both a given name in Norway and the word for lyric poetry across many Romance languages, it's a name that connects to their roots and their future.
What we did
We worked in close collaboration with a small team within the company formerly known as Kolonial. With plans to expand beyond Norway, the company's leadership had discovered that the name didn't work well in other countries and cultures. They were excited to select a name that could continue to grow with them. The timing of our project coincided with a rebrand, led by Design Studio in London.
What was the deal with…
Trademark
All names were screened in a dozen countries, prioritized by the client for near-term and long-term expansion.
URL
Though the URL was not a priority, it was a factor in the final decision. They were able to secure both the .com and the .no.
The decision
After three rounds of naming, there were a handful of top contenders. At this point, deeper legal clearance was conducted, along with linguistic and cultural considerations in countries across the EU. The core team at Oda not only worked well together, they were also incredibly decisive.
Chuck's Takeaway
Order Up
We like the classic feeling of a sandwich shop with the proprietor's name on it: Ted's, Rhea's, Michael's, Kelly's. If we stopped with "Chuck's" there would be a chance of going unnoticed so we wanted to modify the name with something ownable that wasn't just window dressing. "Takeaway" fits the bill by setting an expectation and an attitude.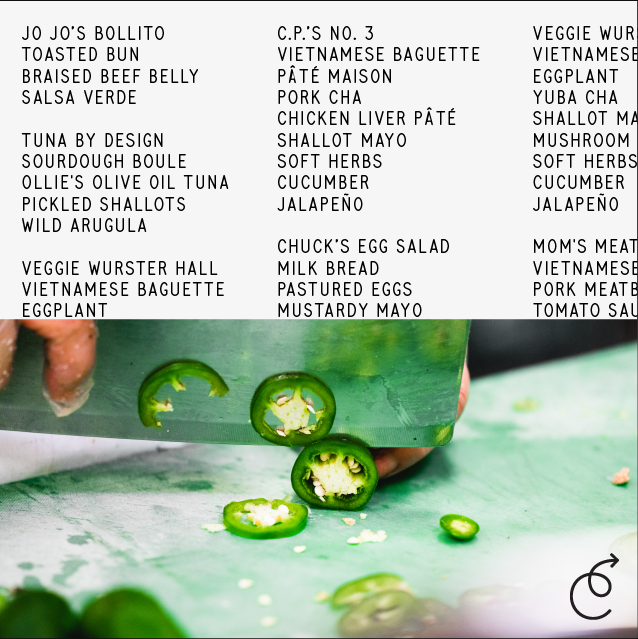 What we did
We worked with Charles Phan and the leadership team at Slanted Door Group to name a neighborhood sandwich shop in San Francisco's Mission District that's attached to Slanted Door's commissary. Chuck was Charles' nickname in college and Takeaway lets you know that there isn't much room for seating. Simple enough.
What was the deal with…
Trademark
We conducted a preliminary trademark screening in the US. Restaurants are notorious for common law conflicts so deeper legal screening was important as well.
URL
URL wasn't a driver of the project because these are physical restaurants that are part of an existing restaurant group. Chuckstakeaway.com was available.
The decision
We worked alongside design partner Moniker to bring these names to life. Chuck's happened really fast because an opening date was set. When we presented the name it got the strongest reaction from almost everyone.
MIRO is an excuse to think of your workday as a collaborative canvas. Derived from Joan Miró, the Spanish painter and sculptor who painted bright, bold murals of surreal amoebic forms. His vibrant, energetic work was a perfect metaphor for bringing ideas to life. Miro can also be considered as an empty vessel name with a connection to the Spanish word for "look" or "watch."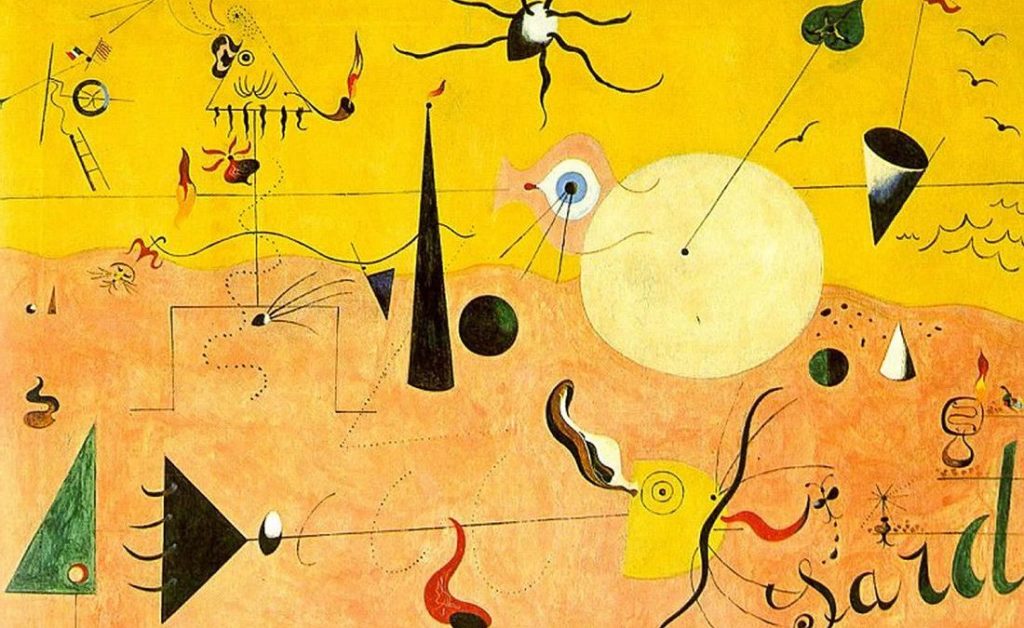 What we did
When we began the project, Miro (then RealTimeBoard) had offices in San Francisco, Amsterdam, and Perm. We were lucky to be able to meet with the majority of the team in San Francisco to demo the product and work through our intake process. The team wanted a short, unmistakable name that spoke to creativity and visual collaboration.
What was the deal with…
Trademark
Names were screened in the US and EU.
URL
Not a project priority but the team was able to acquire miro.com
The decision
After legal review, we met with the leadership team in San Francisco and worked through the final contender names one by one. It rarely happens this way but we actually made a decision as a group, in the room.
Who do we work with?
We aren't going to regale you with an exhaustive list of everyone we've had a meeting with since 1990. We'll keep it short. What matters most to us is doing interesting work with good people.
This is a group of companies big and small where there's mutual respect and a solid track record of collaboration.
Alphabet
Designer Fund
Eero
Manual
Moniker
Mozilla
Mucho
NEA
OpenAI
Samsung
Slanted Door Group
UCSF
Verily
Waymo